Beetween and Talents'In combine their forces to become the new HRtech european leader
France-based Beetween, developer of the eponym recruiting software, has competitor Talents'In. With this first acquisition, the french ATS (Applicant Tracking System) strengthens its position on the french HRtech market with a high ambition : to become the new european leader in digital recruitment.
Beetween is a SaaS recruitment software designed by HR experts to improve the daily life of headhunters and other recruitment specialists. Besides allowing recruiters to save time on consuming recruitment tasks such as processing and sorting resumes, the french ATS (Applicant Tracking System) helps them focus on what matters most in human resources : the candidates.
After raising 2 million euros in june 2021 with Inter Invest Capital to accelerate growth and facilitate its global expansion, Beetween acquired its competitor Talents'In. The merge between two companies evolving in the competitive industry of recruiting softwares is unprecedented in France and gives birth to a group of 50 collaborators and over 600 customers.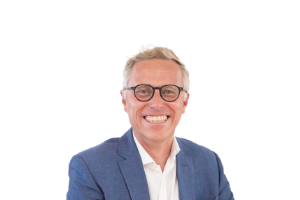 « The ATS market has been in turmoil for the last few years, but we are already detecting the upcoming of the consolidation phase. Our clients expect solutions that combine state-of-the-art HR technologies with innovations allowing to face the constant evolutions of the labour market. The alliance of our skills, experiences and technologies will enable us to speed up our growth, and therefore our ability to answer our customers' expectations. » Philippe de Rosnay, co-founder and CEO of Beetween.
Creation of a R&D department to accelerate innovation
Now united under the same banner of Beetween, each team shares a common ambition : increase HR innovations.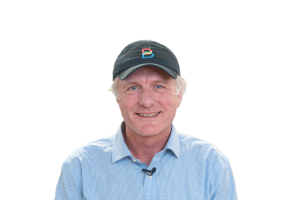 « Combine our forces will allow us to increase innovation, thus our ability to offer our customers an enhanced recruitment experience, focused on the applicants: boosting employment brand, reducing identification and  selection delay of the best talents, simplification of recruitment process'… All these innovations will allow us to help our customers optimize their recruiting performances. » Christophe Dacre-Wright, co-founder and President of Beetween.
Since its' creation, the mission of Beetween has always been to put the human vector back in the center of the recruitment process, by offering a smart, practical, and user-friendly "all-in-one" software. Thanks to the incorporation of the Talents'In workforce, Beetween's wish to innovate and answer recruiters needs will be embodied by the creation of an R&S department, comprised of talents from both companies. Objective : increase innovations developments and become the new leader on this market.
Strong expansion ambitions throughout France and Europe
This new groups' ambition is to become the new French leader of digital recruitment, and to accelerate growth in the European market. To that end, Beetween will open several national markets, hence 2022/2023. Beetween also intends to pursue its' external growth strategy in order to confirm it's position as a major player in the digital recruitment sector.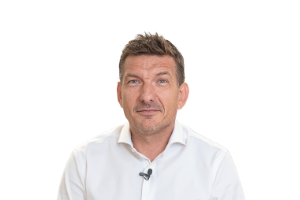 « I'm thrilled to contribute to the building of a digital recruitment champion. At Talents'In, we developed major partnerships with over 120 customers in less than 5 years, in France and more recently in Europe. We will now be able to reinforce these partnerships by bringing more value to them in the coming months and years. » Cédric Robin, founder and CEO of Talents'In, who joins Beetween as Partner and VP Sales, is delighted.
About Beetween
Founded in 2007, Beetween was originally a recruitment agency located in Paris. Since 2017, Beetween transforms the recruitment experience by developing a state-of-the-art recruiting software, able to adapt itself to the every needs of recruiters and managers. From the multiposting of job offers to the onboarding of new collaborators, Beetween provides a complete panel of features allowing recruiters to manage the entirety of their recruitment process from one single user-friendly interface. Beetween flexibility, the software as much as the teams', allows each company to recruit more easily while keeping its own methods and specifics.
Beetween now counts nearly 50 collaborators between Versailles near Paris, Rennes and Marseilles in France, and is used by almost 600 companies worldwide.